"Over a thousand years of history in a thousand paces" — this is how Waterford's Viking Triangle is described. The Vikings chose to settle in Waterford, Ireland on a triangle of land between two rivers over a century ago. Since it seems easy to defend, they believed it to be an ideal spot for their base and settlement. In addition, the triangle of land has access to the coast and inland rivers for their raids. The rest, of course, is history.
Today, Viking Triangle is a famous cultural and historic hub in Ireland's oldest city — and it's there for taking! It is home to the Waterford Crystal, three world-class museums, nine national monuments, and leisure spaces with an old-world charm.
In this article, we'll share 5 amazing things to do to make the most out of your Waterford's Viking Triangle trip.
1. Discover the iconic Waterford Treasures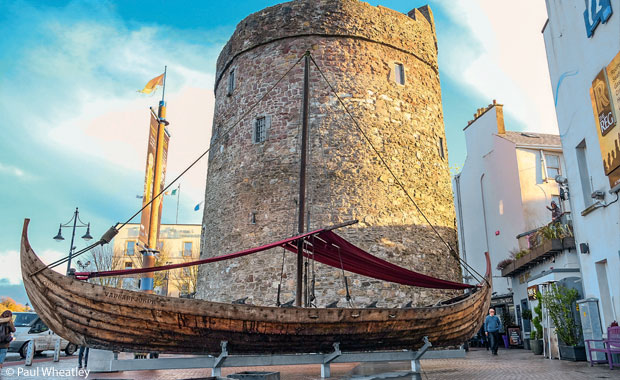 The Viking triangle is the "old town" of Waterford city and is home to five museums collectively known as Waterford Treasures. Three of the most significant are:
Reginald's Tower
Medieval Museum
Bishop's Palace
The aforementioned museums cover Waterford's Viking, Medieval, and Georgian history.
Reginald's Tower
Reginald's Tower is the oldest civic building in Waterford and the only monument in Ireland to retain a Viking name. The iconic round tower was constructed around 1253. It stands 16m high and has various functions like a watchtower, prison, and royal castle. Today, the landmark serves as a dedicated Viking museum, filled with fascinating exhibits dating back to 914 AD.
Medieval Museum
As its name suggests, the Medieval Museum covers artifacts that tell the story of the Middle Ages in Waterford. It is housed in a unique building incorporating two underground medieval chambers: the 13th-century Choristers' Hall and the 15th-century Mayor's Wine Vault. Additionally, guided tours take visitors down to these chambers to discover magnificent exhibits from Waterford's medieval past. You'll see historic items such as the Great Charter Roll of Waterford, the Sword of Edward IV, and other treasures.
Bishop's Palace
The impressive Bishop's Palace in Cathedral Square, on the other hand, tells the fascinating tale of local life in Waterford City from 1700 to the 1970s. It was conserved in 2010 and opened as a museum in June 2011, showcasing the treasures of Georgian and Victorian Waterford. Among the perfectly preserved artifacts here include the only surviving Bonaparte "mourning cross" and the oldest surviving piece of Waterford Crystal.
Because visits come with a fee, make sure to find a hotel in Waterford that can bundle the rate with a Freedom of Waterford Pass. The pass grants you access to Medieval Museum, Bishop's Palace, Time Museum, and more!
2. The King of the Vikings VR experience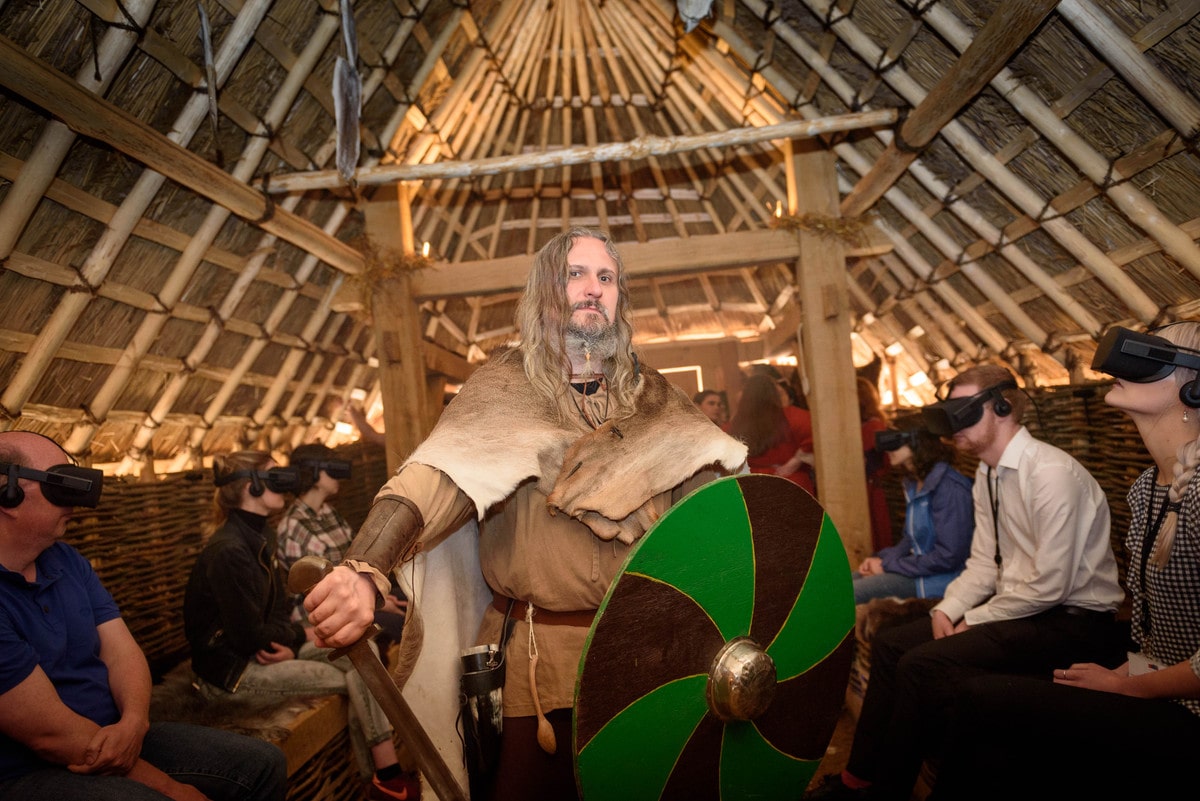 Aside from visiting Reginald's Tower, The Viking House is another fun way to travel back to the time of the Vikings. The 30-minute virtual reality experience lets you encounter these blood-thirsty slaving raiders, town builders, and international traders up close. Moreover, the experience is set in a thatched house, handcrafted as a replica of a genuine Viking House.
Also read: Disneyland Vacation Guide: Tips and Tricks for Saving Money
3. Spot the Viking Sword and Longboat
Make your way to Bailey's New Street and you'll stumble upon an unexpected sight: a Viking Sword and Longboat. The sword is an intricately carved piece measuring 23m long and created from a single tree trunk. The Viking Longboat, on the other hand, measures 12m. Both relics are beautifully carved with details of Waterford's majestic history.
You can also visit other museums and landmarks in the Viking Triangle including the Irish Silver Museum, the Irish Museum of Time, and Christ Church Cathedral.
4. Visit the House of Waterford Crystal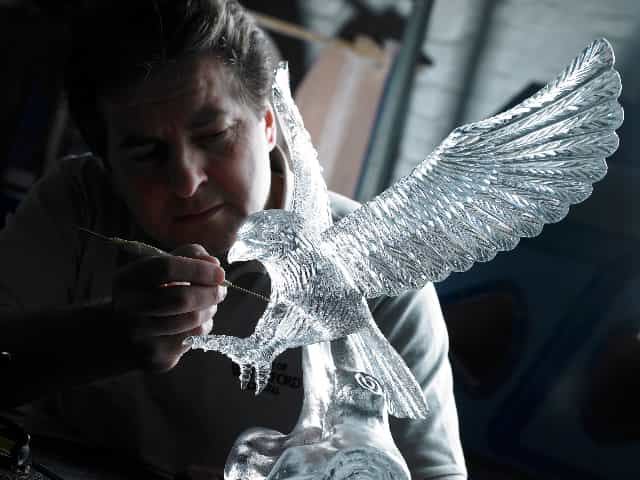 Do you love shining, shimmering splendid things? Next to discovering ancient history, visiting Waterford won't be complete without taking a trip inside the House of Waterford, a crystal factory and museum with the largest collection of Waterford Crystal in the world.
Take the factory tour that includes crystal blowing and furnace, crystal cutting, quality inspection, sculpting, engraving, and designing. Moreover, get your bags and wallets ready for the souvenirs.
5. Treat yourself!
Done visiting museums and travelling thousands of years back? Next,  Make sure to leave some room for food, drinks, gifts, and everything nice.
Viking Triangle is a quirky place characterised by narrow streets with many interesting nooks and crannies to explore. Here, you'll see a bunch of cafes, restaurants, and pubs for your post-ramble feed. In addition, you'll come across craft studios and gift shops. The fun part is most of them have a great sense of history.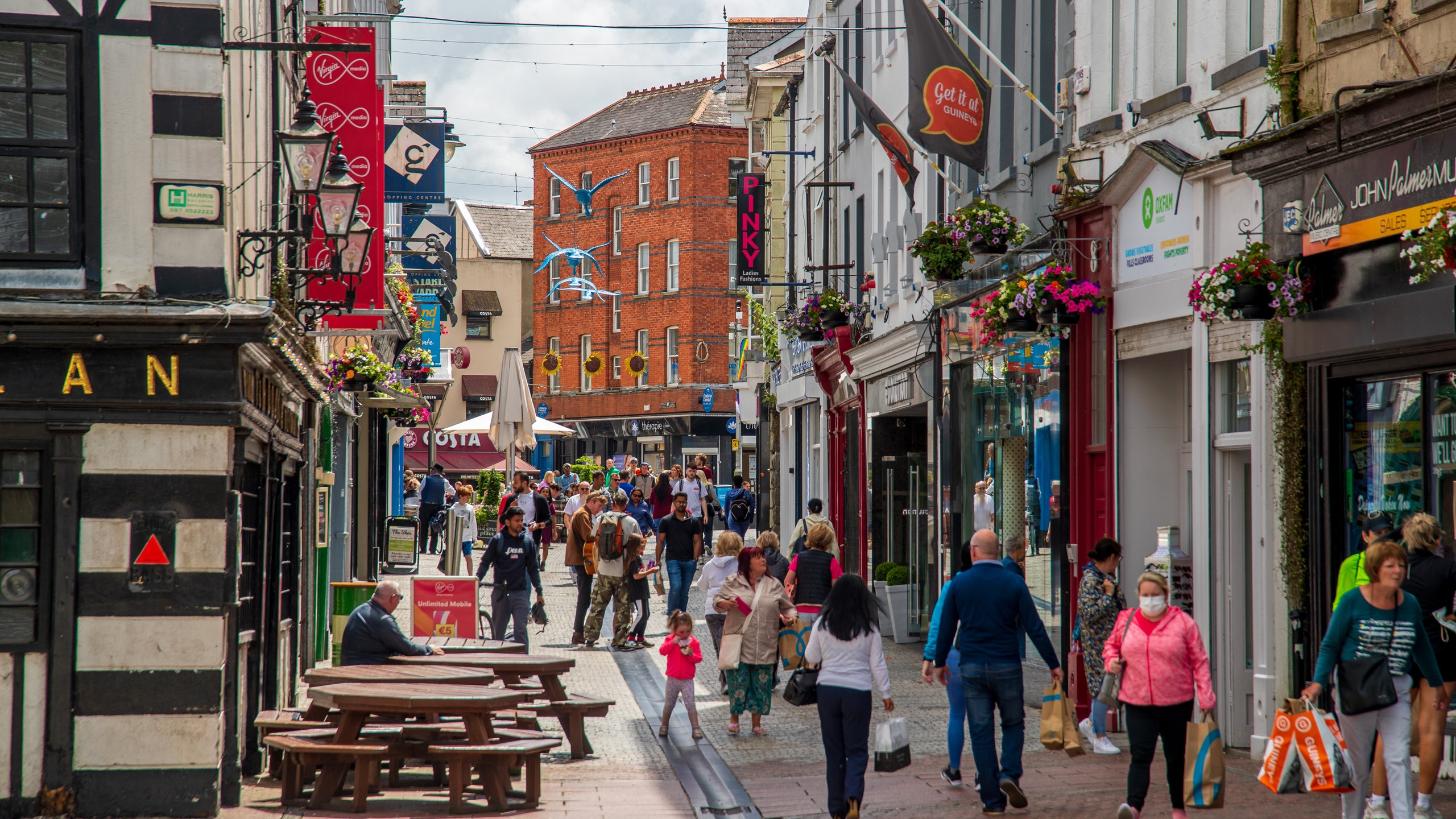 Your adventure in Ireland's oldest city doesn't stop at Waterford's Viking Triangle. Just a stone's throw from the cultural and historic hub are top-notch restaurants, cafes, and old pubs. You may also visit Waterford Greenway and Waterford's Copper Coast, a UNESCO Global Geopark.
Author Bio: Carmina Natividad is a free-spirited damsel who loves documenting her adventures. Her fondness for travel, food, and cultural appreciation makes it easy for her to write inspiring pieces of content about them. To know more about hotels and travel blogs, you may visit Viking Hotel Waterford.